I spent this morning at the PROFIT 500 CEO Summit, bringing together the leaders of Canada's Canada's Fastest-Growing Companies. It's the 29th year of the survey, which has now outlasted not only PROFIT magazine, which debuted the survey in 1988, but Canadian Business, which took over the survey after PROFIT folded a few years ago. (CB stopped publishing in magazine form earlier this year, but it lives on online and in occasional special issues.*)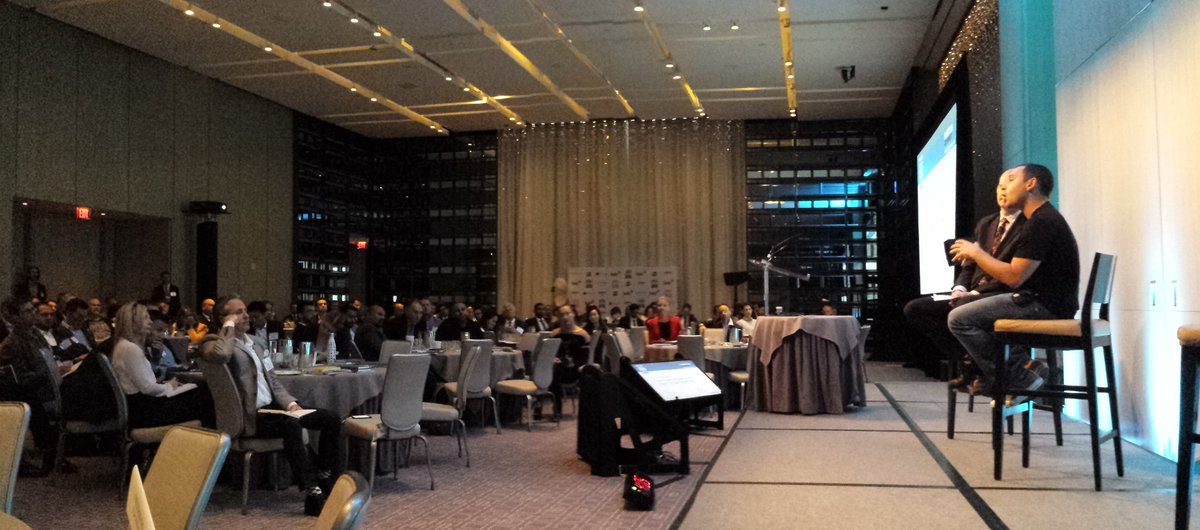 Shopify COO Harley Finkelstein on stage at PROFIT 500 CEO Summit today
PROFIT/CB/Maclean's drags me out of mothballs once a year for this event to lead one of the many roundtable discussions for the "Idea Exchange," where growth company CEOs discuss the issues that keep them up at night. The seven CEOs I met today – from Toronto, Montreal, Calgary and southwestern Ontario – cited some pretty interesting challenges:
·

-
How do my brother and I convince our father that the family business should invest more in technology?
·

-
How do we keep doubling sales given that it gets harder and harder as you grow?
·

-
What tasks as CEO do I need to give up in order to grow the company faster?
·

-
How can we get ahead without hiring more people?
·

-
How can we increase profitability?
·

-
How can we motivate world-class talent to move to our city?
·

-
How can we systematize hiring so it takes less time, while maintaining the rigour of our current process and preserving our culture?
As you might guess, these are confidential discussions, so I can't talk about the solutions we discussed. But it's interesting to see how growth businesses in different industries have problems that sound different, but are all essentially the same:
How do I personally change fast enough to keep up with my company's success?
At one point, I mentioned the importance of taking time to put your key processes into writing. Then I asked how many of the entrepreneurs at the table maintained an employee handbook. All seven said yes. Astounding!
Above all, I was impressed by the respect these leaders had for their employees. They truly treat them as partners. As one participant mentioned, "Our people are the resource that makes our business successful, and will one day let us step away from it."
At the end, I asked people to offer their best management tip, or a book that changed their life.
The books: Delivering Happiness (by Zappos founder Tony Hsieh); The One-Minute Manager; Managing Up (get your employees to read it); and It's Not What You Sell, It's What You Stand For, by Roy Spence (no relation).
Some of the best advice:
"Get a mentor. Or join a peer group (such as YPO, PEO, Innovators' Alliance, etc)."

Surround yourself with people who are better than you. There's no better feeling when you're running a company than when people eat, breathe and sleep the organization."

When you're trying to teach your team something, "Keep at it. Let people know why you want them to do this." If they're balking, find out what's holding them back: "It's my job to show people the whole picture."

"Do what you say you will."

"Don't overthink it. Get a product out there and test it."

"Even as COO, I still have my own customer accounts. I try to stay in touch with all aspects of the business."
Read more about the PROFIT 100 here:
http://www.canadianbusiness.com/profit-500-canadas-fastest-growing-companies/
(* And of course PROFITguide.com also survives online, albeit rarely updated.)